Marriage for two Disabled couple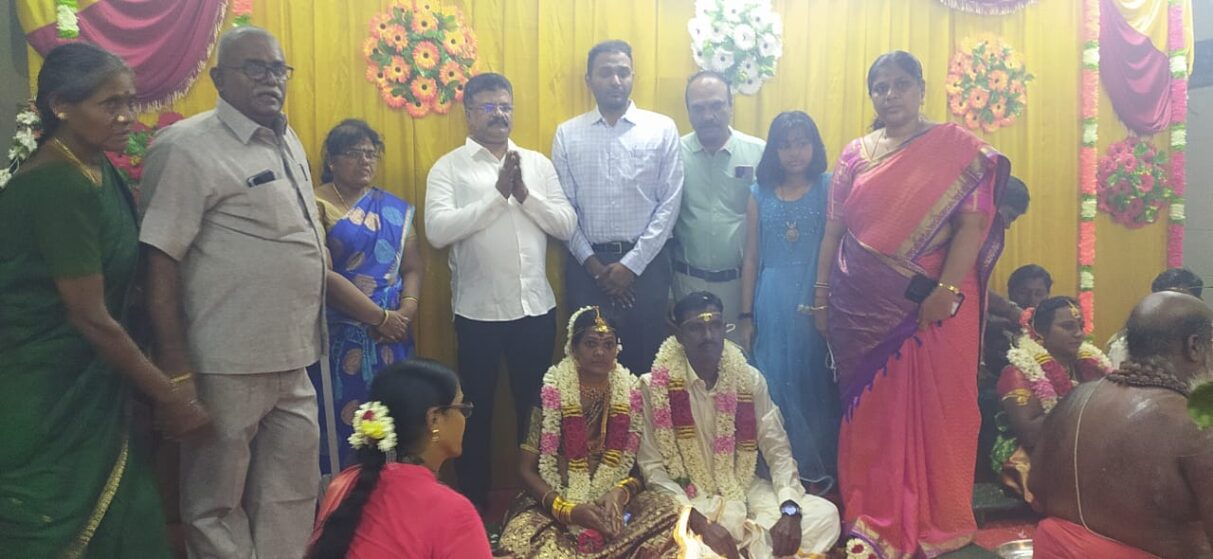 On January 26, 2023, at Subramanya Swamy Thirukovil Kalyana mandapam, Saidapet, Chennai, the TNDFC Trust organized and conducted marriages for two disabled couples who had come from the Villupuram district with the help of Mr. V. K. Verman and Mr. E. K. Dilip Kumar and their friends. Seerwarisaii worth Rs 1.5 lakh each were given as wedding presents to the newlyweds.
A disabled beneficiary received a laptop and printer for his support of his livelihood at a cost of Rs. 70,000.
Wheelchair worth of Rs.7000/- were given to a disabled beneficiary